As this day has been coined "Valentine's Day" in America, I thought, as a numerologist, how perfect it would be to examine the numbers of love. When adding the Pythagoras based alpha-numerical sum of "love", it calculates to: L (3) + O (6) + V (4) + E (5) = 18/9 . See the Pythagoras chart below to understand the number value of each letter.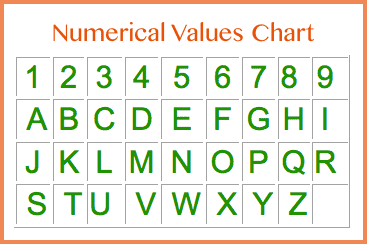 Eighteen (18) in Hebrew is the number of rejoicing life. Nine (9), in numerology is the energy of transformation, change, and connection to a higher consciousness. So the numbers of love illustrate the openness to all possibilities. Love is unconditional. When you truly open your heart, then you have left the stratosphere of judging what is not available. It is all about freedom and expansion.
When you share your heart with someone, then both of you have stirred something new inside. And even if it is just for a moment, it is a moment ecstatic. With love, you may experience pain, disappointment, and vulnerability. But to truly love is breaking through your barriers and limitations as you open to the very expansiveness and freedom of being alive.
As my mentor in movement and dance says so eloquently: "Our lives become an opportunity to engage in the journey of awakening love, which is the process of removing the layers that cover our heart in order to manifest our fullest potential."  –Amara Pagano, Azul Conscious Movement Creator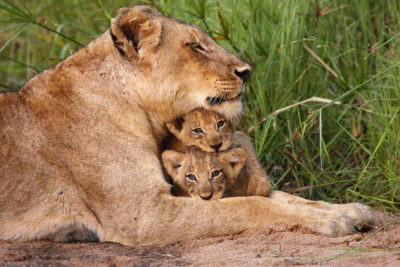 A lioness with its cub, protects and loves unconditionally. And the cubs, with no need for human words, receive and love in return.
Landslide
As Stevie Nicks, in her beautiful lyrics of Landslide illustrates:
I took my love, I took it down
Climbed a mountain and I turned around
And I saw my reflection in the snow covered hills
'Til the landslide brought it down
Oh, mirror in the sky
What is love?
Can the child within my heart rise above?
Can I sail through the changin' ocean tides?
Can I handle the seasons of my life?
(Watch the youtube video) Stevie wrote the song for her love, Lyndsey Buckingham.
Love in the Water
The illustration to the left is from Masaru Emoto who did experiment with words and their affect in water. This beautiful image is what happens with the words Love and gratitude.
Read more about Emoto's work and the power of the word in this post.
What is Love to You?
What is love to you? It can reach all levels. Yes family, yes, your loving relationship, and yes loving yourself! What about spiritually and creatively?  What about seeing a beautiful sky that touches you with awe and appreciation of our earth?
As an artist, I think, when I see the source of light in the sky and the colors it produces, that is love. When I let go to dance and feel the openness and freedom in my body, that is love.
I open this post to you, please send me photos and sayings about "What is Love to You"?
Other posts you might find of interest.
What About You?
Can you appreciate all the facets of love in your life? Would you like to know more about your relationships according to numerology?
You can discover "your unique path" with a 90 minute numerology reading.
Perhaps you are looking to change your name or create a new business. Working with numerology can help your success.
Check out the various numerology reading options here. Or contact me at [email protected] to discuss.