The Power of Intention
"These empowering words (see mantra on the left) were the fruits of a beautiful numerology exercise that have become a living mantra for me since going under an intense healing transformation period in 2016.
I am a firm believer in miracles because I truly believe in the power of self-love and intention. The medical treatment could not have been successful if I had not believed in it, if I had not put my energy into gaining my vitality back, and if I had not had a loving, compassionate support system, including my beloved mentor and teachers, unconditional family and friends, and intuitive numerologist and wonderful colleague.
Greer, you have been with me thru thick and thin, far more profoundly than you could ever imagine. You have an innocent, candid, tender, honest way to touch the depth of my inner child and I am lucky enough to have recognized your voice in this lifetime. You've brought me closer to home and because of your intuitive gift and love to serve, I can attest to the power of Healing. Thank you from the bottom of my heart.
I love you. Namaste. I AM THAT.  —Patsy Balacchi / Zenotica.com
Words are Powerful
I create this post, on the eve of Mercury Retrograde*, not to boast, but to talk about the power of intention. I have experienced this love of self and power of words in my own life as well as witnessing the strength and courage in many beloved friends and colleagues who have turned their health, direction, and lives around.
When I work with clients, we discover the lessons and brilliance that can be shown by examining the numbers in their birth and name charts. Next, we set out an intention exercise to send out, through positive affirmation, a message to the universe to achieve what we want.  It is not about saying, I am "worried" about making money, I want more money.  The word "worry" attracts well, Worry! Quite simply, all obstacles that you could possibly worry about will lift their ugly heads at you. (I know this one well.. lol.)
I am honored to have had the opportunity to work with Patsy and watch her health and practice grow in the last couple of years.  She is living proof of the power of intention. She is "Pure Joy".
"What we imagine in our minds becomes our world." —Masaru Emoto
"LOVE" 
In numerology, each letter has a number value based on our alphabet. Lets take a look at the word "love".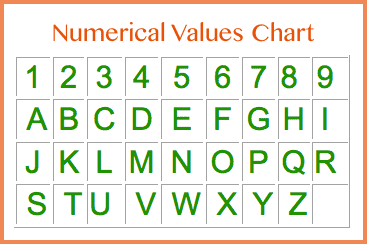 The beautiful image to the left is from the work of Masaru Emoto who created water formations from concepts and words and feelings.
When adding the number values of "LOVE" 3+6+4+5 = 18 /9. The number 18 has the meaning in Hebrew of "life".  The nine (9) is all about transformation. Doesn't this express the meaning of love? Lifting and expanding and transforming.  Especially when love is expressed unconditionally, it is a true space of openness and transformation.
Read more about Emoto's work and the power of the word in this post.
*Mercury Retrograde April 9-May 3
As Mercury Retrograde begins April 9, it can be a time of much confusion. Communication can get messed up and technology (at least for me) goes crazy. Don't make important decisions at this time! It is more about a time of inner reflection —to connect inside with self-love.
"Mercury Retrograde is a phenomena likened to Athletes getting ready to run a Marathon.  The Athletes pose themselves in a Still, with bodies half bent to the ground, waiting for the "Start" Signal.  This period of posing Still is when Mercury is Retrograde, the purpose of which is to gather Momentum, so that it may be able to go on Velocity Per Se, keeping the Momentum at the same time."  — Samyama Flowering Tree
Read more about Mercury Retrograde here.
More topics you might find of interest.
Are you interested in learning more about yourself from a different perspective?