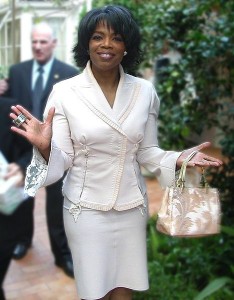 You are the grounding and organized force of the world. With a 4 destiny, you can make things happen. The life path of a four is the builder, the architect, the chef, the home designer, the accountant, the gardener. Working with your hands and your mind in an organized fashion, you know where everything belongs and can get the job done. Four is the home and the earth and is often considered a sacred number.
Ah, you may say you are cluttered and disorganized. Sometimes the work of the 4 is to learn order. It will make you the happiest when things are organized and the most frustrated when there is disarray in the household or office.
Sometimes people with a 4 destiny number hate being 4s, because they are so predictable.  They want to spice up their lives. You can do this!!!  Many successful people have four life paths and are not boring or dull.  Look at Oprah. She is a perfectionist. Yet she used her skills and to become one of the richest and most influential African-Americans of the 20th century.
Oprah Winfrey and Philip Johnson Have a 4 Destiny Number
Two distinctively different personalities share successful four life paths as builders of their own empires.  One is actress, talk-show host, producer, philanthropist Oprah Winfrey, born 1/29/1954 (1+2+9+1+9+5+4 = 31/ 3+1=4).  She is a powerful woman who sees the full picture of any situation and can organize huge projects with a multi-millionaire's touch.
Second example is influential American architect Philip Cortelyou Johnson (July 8, 1906 – January 25, 2005). His "Glass House" illustrated his innovate and provocative mind and ability to put a unique building into form with beauty and structure.
The Challenge of the 4 Destiny Number
The challenges of the 4 are patience and the willingness to understand the process that one needs to take one step after another and not skip a step.  As a four, you may tend to be a perfectionist, feeling like you KNOW what needs to get done.  The lesson of the four is to allow other ideas and ways of doing things into the picture besides your own.  Be flexible and let go a bit!  Have some fun and stop being so serious. Do something frivolous!
To find out more on how to find you life purpose, click here.
Want to know more about your numbers for this year?
• Questions on your numbers? For a nominal fee of $18. I will be happy to answer them through email. $44 for 15 minute phone consult.
Click here to schedule your mini reading.
or schedule a:
•
Full one hour
or
90 minute reading
to learn more about yourself and your challenges in life through the details of your name, destiny and karmic numbers.
90 minute reading
includes charts, detailed analysis, skype session and recording, plus intention work.
Click here to schedule your 90 minute session.
60 minute reading
includes charts and skype session (analysis is not as detailed)
Click here to schedule your 60 minute session.