Here is a typical question I get from debunkers on Quora,  Facebook, Instagram, and even when I visit relatives at the Thanksgiving table.
"Do numbers really have an effect on my life? Is numerology real? How can my birthday numbers have anything to do with my life's journey?"
My simple answer: YES!
The numbers in your birthday, birth name, or address, hold a vibration that will influence your actions and the way you see the world. Understanding this inner map will guide you to take new steps to improve your strengths and work with your challenges in a kinder way with a new strategy.
What do your numbers mean? The study of the energy of numbers goes back to Pythagoras and earlier. His group examined the effect of Numbers in mathematics, leading to physics and science, and even music.
There is a natural progression of the meanings of numbers.
The number 1: In every aspect of existence the number "1" appears.  One has the energy of new beginnings as we enter the world and take our first steps. One is the leader with unique ideas.
The number 2: In numerology terms, 2 is connecting with another, one-on-one relationships of love, companionships, business partnerships, etc,  The number 'two'  represents diverse opinions, diplomacy. and dualism..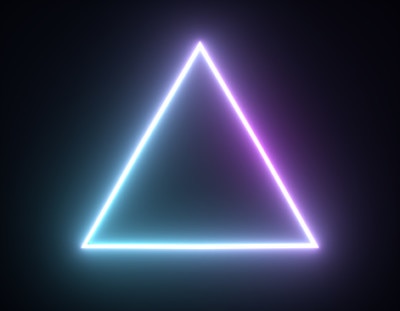 The number 3:Three points together form a whole shape, the triangle. This causes a dynamic charge, promoting completion. Compared to the '2', the '3' denotes 3 views – all sides of conversation and ideas. It represents "creative self-expression" in all art forms,
The number 4: The four represents the home, the builder, and stability. It shows up in many areas, especially in nature: the four directions* the four seasons, and the four elements of nature (fire, water, air, and earth). If someone has a 'four" in their chart, they tend to be organized and grounded with all sides connected. Here's more about what the numbers mean and how they are reflected in your chart. *Note: The four directions chart is based on the Lakota Tradition, where East is Yellow/North is White/West is Black & South is Red.
There is much to discover about your journey on this earth.  Find out more with a numerology reading. During the reading we will examine your birth and name charts to discover how your numbers influence you. We will look deeper into your karmic and expression numbers, as well as the effects of your full name compared with a changed names, Finally in my 90 minute session, I provide a creative intention strategy process to improve and empower your goals this year and moving into 2023..
Find out more about your numerology numbers based on your birthday and name with a reading from Greer
Also available are sessions on finding a successful business name, changing your name, baby names, and compatibility readings.
Other Topics You May Enjoy: